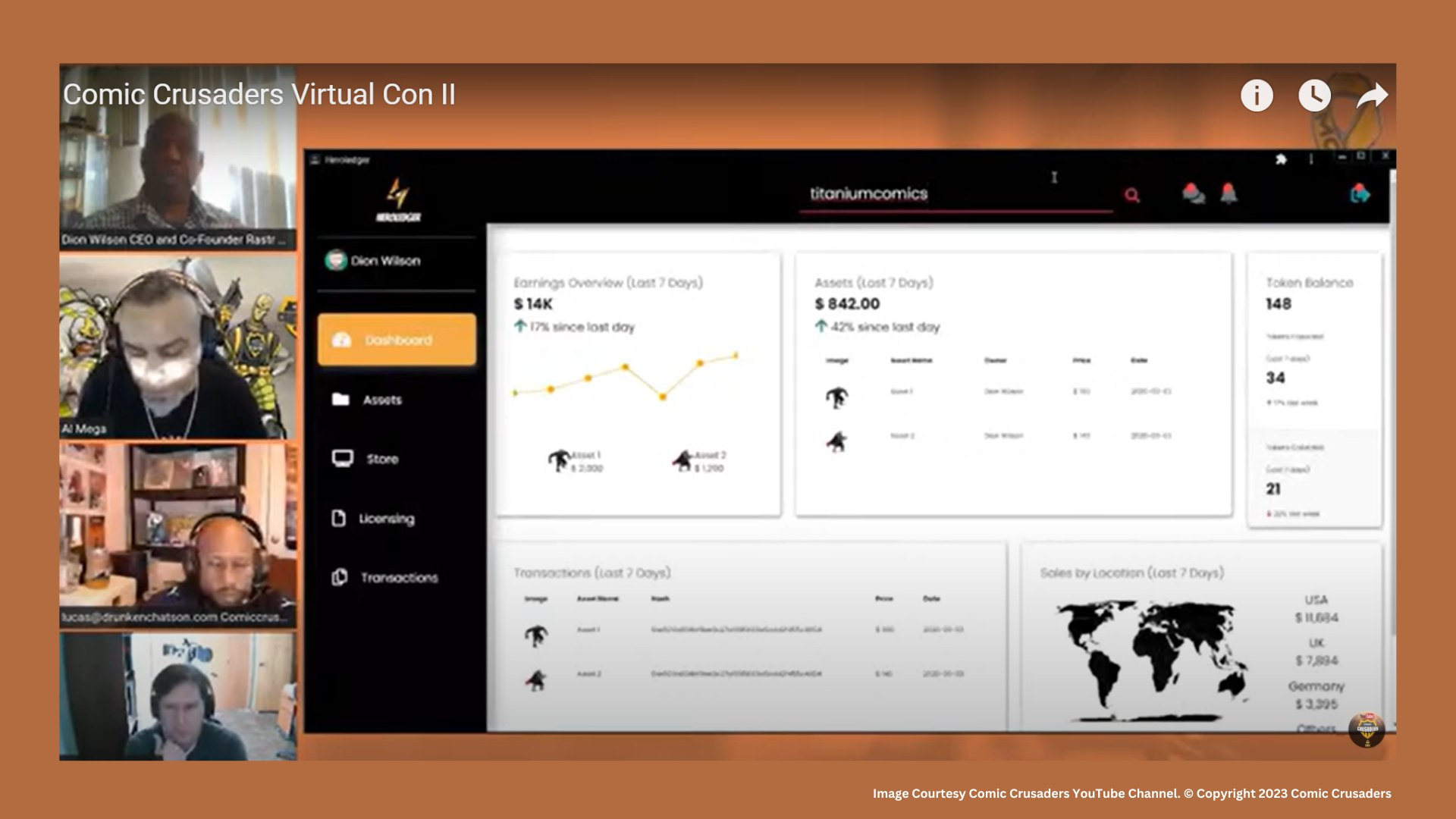 HeroLedger MVP Demo Days
The Rast·r Team had the privilege to debut its HeroLedger MVP application to comic book and pop culture fans from the international community. Comic Crusader's Virtual Con II was a blockbuster online event that lasted for hours and hosted a number of business and media entertainment professionals, well-known comic book talents and lesser-known indie brands. What really made this a special event was its goal to raise money for cancer research. Comic Crusaders and Undercover Capes founders and top executives Alex Perez and Josh Einfault, brought the pop culture community together around cancer awareness.
Rast·r Technologies CEO and Co-Founder Dion Wilson had the honor of sharing the functionality of HeroLedger's key features through a remote demonstration. As well as, participating in and co-hosting some event segments. Overall, this opportunity allowed us to show comic creators what was only a theoretical model, less than two years earlier!